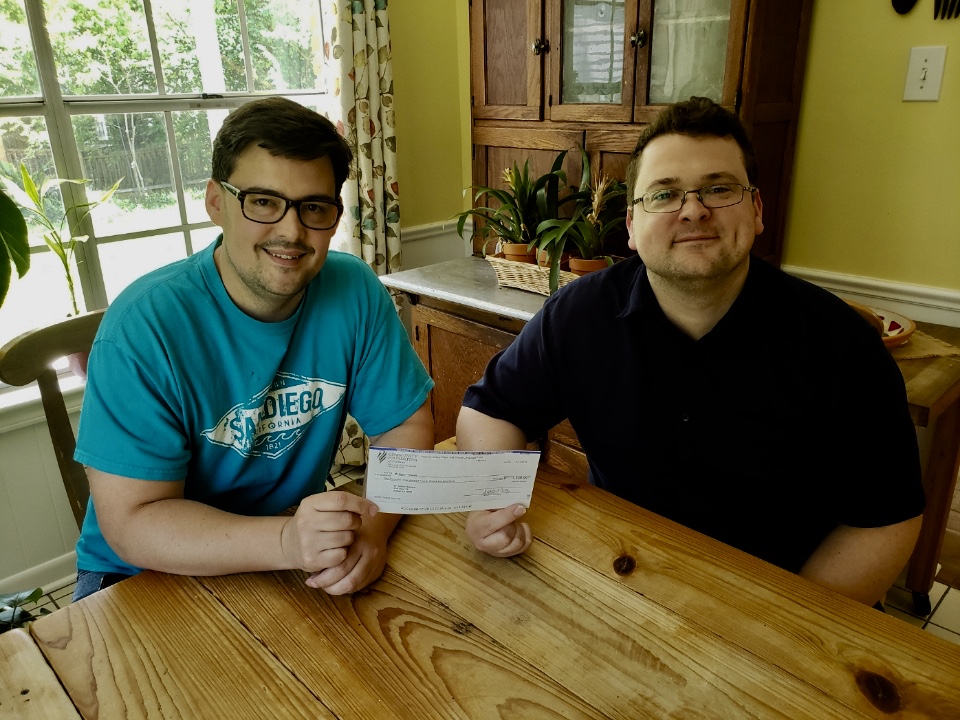 Lafayette, LA – David and Nathan Rabalais are the recipients of a $1,400 grant to support their feature-length documentary film entitled Finding Cajun. The grant, awarded by the Richard Guidry Cajun and Creole Language Fund, is a fund of Community Foundation of Acadiana (CFA).
Finding Cajun presents a critical and historically informed perspective on the origin and evolution of Cajun identity and the complex issues being debated today.
"Through a comparative approach, I examine how this relates to Acadian identity in present-day maritime Canada, a community that is supposedly the historical root of Cajun ethnicity," said Nathan Rabalais.
The film examines how cultural and racial labels in Louisiana have shifted, especially over the past sixty years, and considers the stakes of maintaining (or discarding) heritage languages in the United States.
"The grant will support their continued research on how Cajuns identity themselves and the film will benefit from added interviews," said Brenda Mounier, coordinator of the RGCCLF. "The Rabalais documentary has a strong oral component that encourages authentic conversation in the French language which is the primary objective of the Fund."
The Richard Guidry Cajun and Creole Language Fund awards up to $3000.00 annually in grants to help fund classroom projects, research, cultural activities and media projects that focus on speaking French in the community. Grants are awarded based on the applicant's qualifications and commitment to the project along with the quality of the proposal, especially its adherence to the Fund's mission whose primary emphasis is on public discourse. Applications can be downloaded at www.cfacadiana.org/RichardGuidry.
The Richard Guidry Cajun and Creole Language Fund was established in memory of the late Richard Guidry who was an author, actor, educator and state supervisor of foreign languages. His passion for and wide knowledge of his language, history and culture made him a go-to consultant for several documentaries and speaking appearances in the U.S, Canada and France.
Please contact Brenda Mounier at brendamounier@gmail.com with any questions regarding the Richard Guidry Cajun and Creole Language Fund.
Community Foundation of Acadiana's (CFA) core purpose is to connect all generous people to the causes they care about. CFA is south Louisiana's premier philanthropic organization benefiting our region, with a particular focus on the parishes of Acadia, Evangeline, Iberia, Lafayette, St. Landry, St. Mary, St. Martin and Vermilion. Learn more at www.cfacadiana.org.