Lenny Lemoine
2022 Lafayette Civic Cup Recipient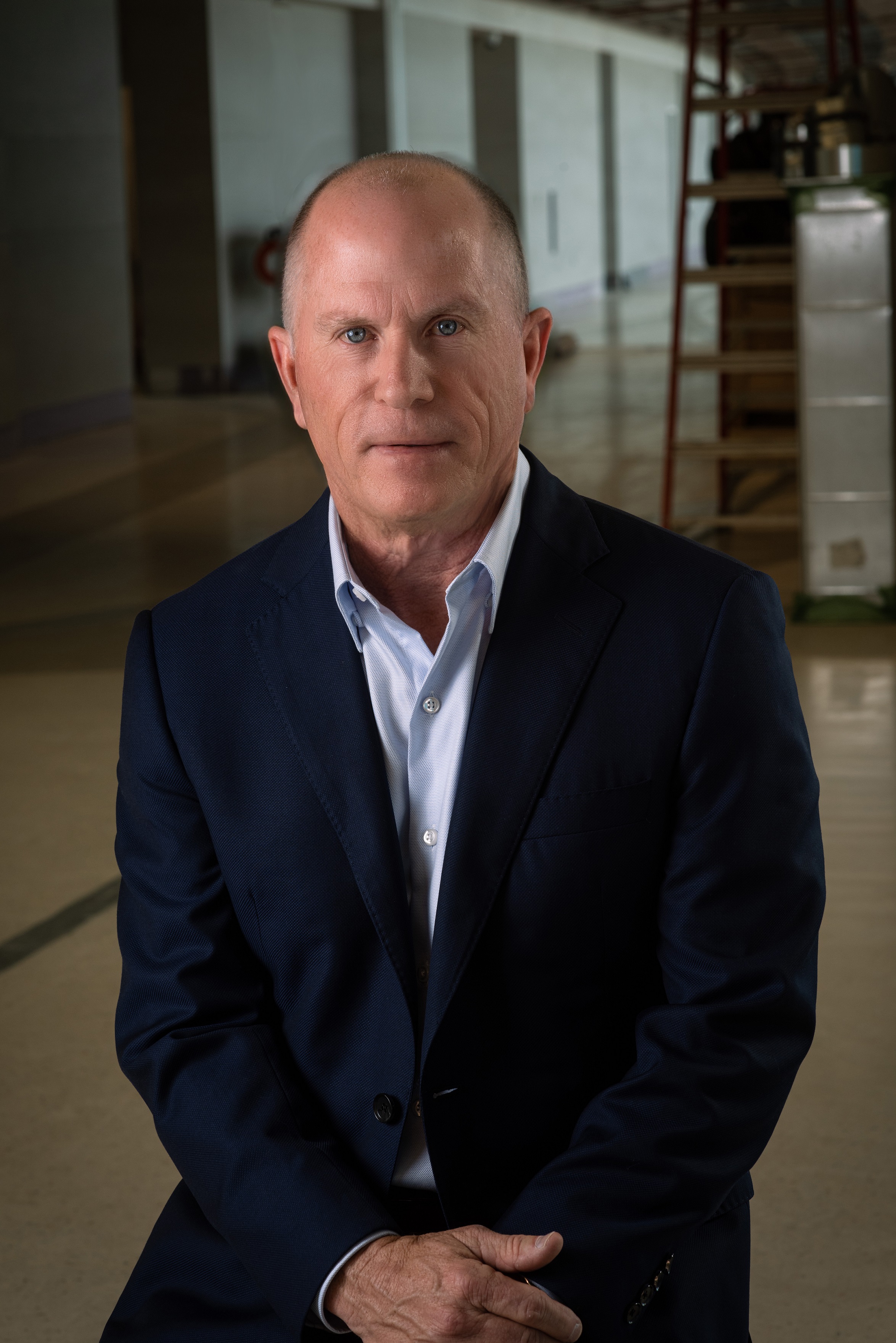 In recognition of a lifetime of activism and community service, Lenny Lemoine, was named the recipient of the Lafayette Civic Cup for 2022.

Lemoine is the President/CEO of The Lemoine Company, LLC, a nationally recognized construction firm. Under his leadership, LEMOINE has established itself as a market leader in both public and private sectors of Building Construction, Disaster Response and Recovery, and Program Management. Lemoine places paramount focus on relationships and believes they are the foundation on which successful projects are built.
Highlights of Lemoine's civic involvement include the successful launch of AMIkids Acadiana, dedicated to helping kids discover the potential within them, transform their lives, and strengthen our community. The program empowers our kids through care and guidance to reach that potential and, as a result, breaks the cycle of failure and poverty. He also spearheaded the launch of Bastion, an intentional community in which wounded, ill, or injured veterans live alongside retired military and volunteers as they reintegrate into civilian society. He currently serves as Chairman of Lafayette Central Park Inc., the group driving the creation of Moncus Park, a new 100-acre, world-class central park in the heart of Lafayette, Louisiana.

Lemoine is an active community member throughout Louisiana and has been affiliated with numerous institutional, business, and philanthropic organizations including:
• Past Board of Directors, Community Foundation of Acadiana
• Past Board of Directors, the University of Louisiana at Lafayette Foundation
• Past Board of Directors, Our Lady of Lourdes Foundation
• Past Board of Directors, Oakbourne Country Club
• Past Board of Directors, St. Thomas More Catholic High School Foundation
• Past President Board of Directors, ABC Pelican Chapter
• Past Board of Directors, National ABC
• Past State of Louisiana Board of Commerce and Industry
Lemoine has been married to Christine for over 30 years. They have two children, Ryan and Caroline.

Upon learning of the honor, Lemoine modestly said, "I was surprised, certainly humbled by even the thought," he said. "When you think about the past recipients, just amazing men and women who you always look up to and aspire to be, I never thought of myself in the same light as those folks."
The 2021 recipient, Barry Berthelot described him as being well known in the community. Berthelot said, "In spite of all of his accomplishments in his career and civic life he is wonderfully consistent in his demeanor and character. To me, he is still 'Lenny from Cottonport.' He built The Lemoine Company to a nationally recognized construction company. His skills in being business savvy, his leadership, organizational excellence, innovation, and integrity have served him well. He chooses to bring these skills into community service and the community has benefitted as a whole."
"Lenny has been active in building our community since his arrival in Lafayette in 1983 with the family construction business," said Gary McGoffin, Civic Cup 2010 winner and Lafayette Civic Cup Chairman. "For the past ten years, he has served as President of Lafayette Central Park, Inc., which has raised more than $20 million for the development of Moncus Park."
E.B. Brooks with Moncus Park said, "I'm so grateful that Lenny Lemoine is being named as this year's Civic Cup honoree, but I'm even more thankful for the last decade of his dedicated leadership towards making Moncus Park a reality. It has been a privilege and an honor to work alongside Lenny to bring this park to life, and I look forward to celebrating him as one of our community's most committed and generous visionaries."

The Civic Cup dates back to 1933 when entrepreneur and Lafayette Mardi Gras founder Maurice Heymann was awarded the first cup. Living Civic Cup recipients include Richard D'Aquin ('93), Edward Abell, Jr. ('95), Richard Zuschlag ('96), Bill Fenstermaker ('99), Dr. Jean Kreamer ('00), Madlyn Boustany Hilliard ('01), Matt Stuller ('02), Paul Hilliard ('03), Clive "Rusty" Cloutier ('04), Greg Davis, Sr. ('05), James Prince ('07), Dr. Paul "Buddy" Azar, Jr. ('09), Gary McGoffin ('10), Dwight "Bo" Ramsay ('12), Red Lerille ('13), Kevin Moody ('14), Henry "Hank" Perret ('15), Clay Allen ('16), Dr. Mary Neiheisel ('17), Randy Haynie ('18), Jerry Greig ('19), Fred Prejean ('20), and Barry Berthelot ('21).